Under Document N - Part N1 - Glazing - Protection Against Impact all domestic installations must comply with the requirement for saftly glass.
What is Safety Glass
Safety glass is defined as "if broken on impact, break in a way which is unlikely to cause injury, or Resist impact without breaking, or Be shielded or protected from impact" This means that the glass must be either toughed of laminated.
When is Safety Glass Required
Part N1 specifies the areas where safety glazing is required to be installed and is supported by detailed British Standard documentation.
1) Safety glass is required on all windows below 800mm from floor level
2) 300mm either side of a door
3) doors below 1500mm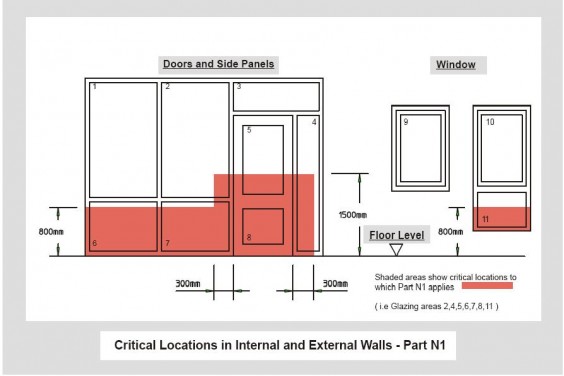 Types of Safety Glass
There are various types of safety glass but don't think that because it is safety glass it is more secure.
Toughened Glass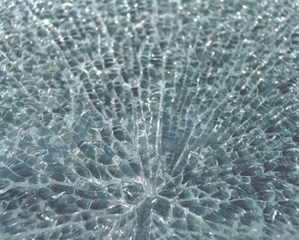 (Tempered Glass) - This involves heating and then cooling glass after it has been cut to the correct size. This allows it to stretch more then annealed glass so is perfect for large panes. However this glass will shatter into 1000's of pieces if struck with a sharp object, not very secure.
Laminated Glass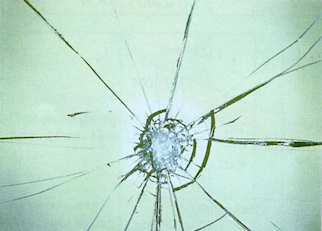 This is like the glass used in car windscreens it is a 0.4mm laminate sandwiched between 2 sheets or 3mm glass. This stops the glass separating when broken and is more secure then toughed, but it is twice the price.